Presented by the Dundas, Ontario, BIA.
The Downtown Dundas Business Improvement Area (BIA) is made up of a group of over one hundred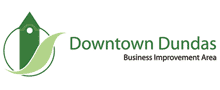 businesses…located between Cross Streets and John Streets in Downtown Dundas. For over 30 years they have dedicated their efforts to planning free family events throughout the course of the year as well as projects to beautify our downtown with hanging flower baskets and planters in the warm weather and Christmas decorations during the holiday season…. all paid for by those members. Hundreds of volunteer hours are given to plan and execute programs resulting in the vibrant downtown we all enjoy!
For more information and a business directory of BIA members, please go to www.downtowndundas.ca
The Dundas BIA would like to thank the many sponsors and all of our very special volunteers who make Buskerfest possible!!!