2019 Dates Coming
Friday 6:30pm-10pm, Saturday 11:30am-10pm, Sunday 11:30am-6pm!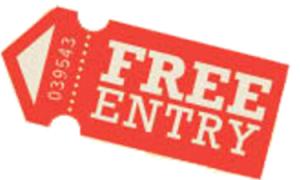 The best part of street theatre is CHARACTERS! Gorgeous acrobats and aerialists, a suave gentleman and a rakish Scot, a strongman straight out of the 1920s and adorable couples in love with busking and each other. We welcome performers from across Canada, the United States, the United Kingdom, Spain, the Netherlands and Israel. Our local line-up of roving performers and musicians is stronger than ever, with visual surprises and toe-tapping music around every corner. Flying high are the beautiful ladies of Cirqa Brava, the aerial antics of The Lumberjack Show, and Wacky Chad's amazing pogo flips! Masters of manipulation Thelmo Parole, Mat Ricardo and Magic Mark entice audiences with smooth moves and wicked humor… Strongman Mighty Mike will dazzle you with physical feats testing the limits of human achievement… And real-life couples Duo Looky and The Street Circus show mix timing, precision, and perfect teamwork to perform brilliant and hilarious stunts!New this year is our FAMILY PITCH! Located at Pitch #5, this stage features all family-friendly acts including Storyteller Brad Woods, and is located next to the kids' activity area with games, juggling, hula-hooping and just hanging around.
We're always thrilled to present Hamilton-area musicians and roving performers. Watch the streets for The Vaudevillian's washboard ragtime, singer-songwriters, and young jugglers, magicians and violinists. Keep an eye out for roving vines!
We're proud to bring full-time artists with incredible skills, outrageous comedy, and impeccable credentials to the Dundas Buskerfest. Our festival—your festival!—actively seeks performers who represent our diverse audience. Do you know an act—local, regional or international—you'd love to see here? Please let us know at the info booth or on social media.
Welcome to the party!